I consider SPT the most important and engaging academic organization that I participate in. My interest in philosophy of technology started as an undergraduate, and SPT provides such a wonderful, supportive, and varied community of scholars in which to grow. I know many of you thanks to our biennial conferences, from my previous work as managing and contributing editor for the Society's journal Techne: Research in Philosophy and Technology, and from administering our SPT facebook group. I feel very lucky to teach the works of my SPT friends and colleagues and to pursue my interests in technological knowledge, animal tool-use, emerging technologies, and disability alongside this group of scholars.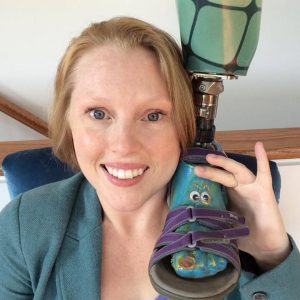 Our subject is crucial to understanding fundamental philosophical questions about what it means to be human, what constitutes a good life, how to think critically about the things we use everyday and take for granted, and how to make sense of our experiences in the world. More than simply the excellent and critical scholarship that come from SPT members, I appreciate the good fellowship SPT provides in reflecting on significant questions. I can't imagine the work we do without SPT.
I'm very pleased that the Routledge Companion for Philosophy and Technology  (co-edited by Joseph C. Pitt and I, forthcoming in 2017) will come out soon for it features many excellent articles by SPT members and emerging phil-tech scholars; the volume seeks to anticipate upcoming issues in philosophy of technology. Such volumes only arrive as works of community, and ours has been generous with both their scholarship and patience. I credit friends in SPT that my first single-authored monograph, Animal Constructions and Technological Knowledge, will be published in 2017 (with Lexington in their Philosophy of Technology and Postphenomenology book series, series editors all SPT members: Don Ihde, Peter-Paul Verbeek, and Robert Rosenberger). I thank friends in SPT who were kind enough to corner me at a workshop, ask me why I hadn't published on this yet, and urge me to submit a book proposal. Pressure from one's colleagues works wonders: thank you. 🙂
Lately, my work is becoming centered around experiential and narrative accounts of technology and disabled bodies. SPT again provides a place for critical reflection, engagement, and community for what could otherwise be a lonely pursuit of scholarship. It is through seeing my colleagues – at workshops, at conferences, and at the much-anticipated biennial SPT conference – that I become excited, not just about my own work but about ours. I sincerely encourage students with emerging interests in philosophy of technology to join and participate in SPT, not just at the biennial conference, but also in arranged panels at other conferences and workshops related to phil-tech. I am proud of our community and look forward to our scholarly futures.
Thank you all for the opportunity and honor to serve on the Executive Board, as well as write this for the Voices from the Board feature.